The Clubhouse

at Hurtwood Park Polo Club
A special location for weddings, parties & corporate hospitality
A little history…
The Clubhouse, even though recently built, does have a unique history!
Kenney had been looking for a suitable historic building to use as a clubhouse and heard of an 18th Century barn dismantled and in storage.
He immediately set upon the task of acquiring this wonderful and valuable building and was delighted with what he had found (one of Kenney's hobbies is preserving historical barns).
We believe it dates from around 1750, with some parts being 450 years old, as we know that in those days, large structures like this often incorporated timbers from earlier buildings.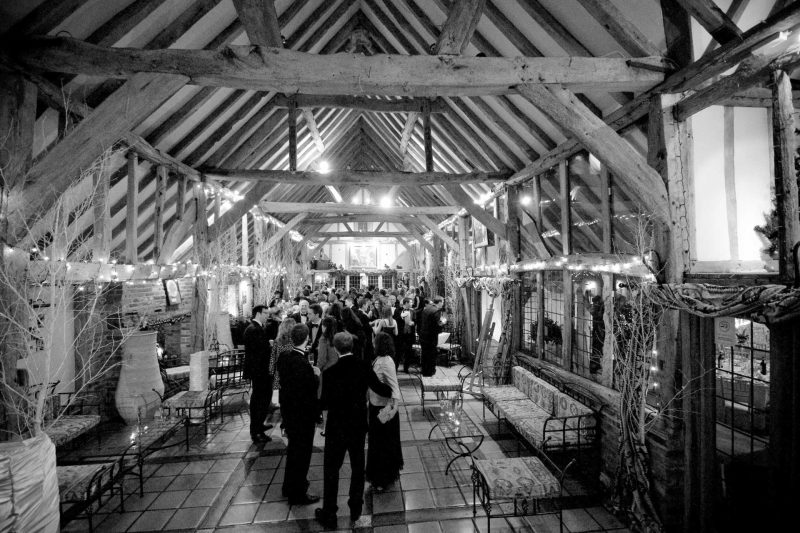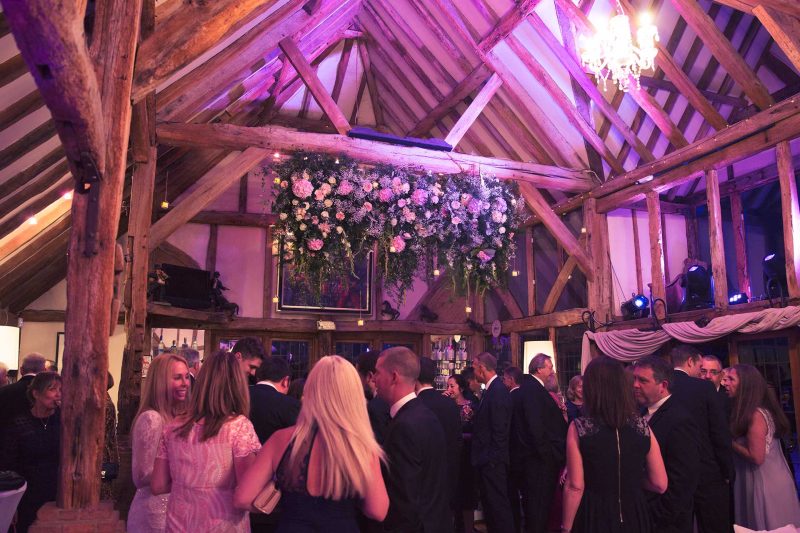 Restoration
The rebuilding process to restore this barn to its former glory took 18 months.
The interior was designed by Kenney, assisted by Colin Woods whose input and planning expertise was invaluable. It is entirely constructed of local materials and is a monument reflecting the restoration skills of local builders and craftsmen.
The project was overseen by fellow polo player and club member Richard Coles. Come and have a look and see for yourself!
Functions at Hurtwood Park
The wedding breakfast, as it is traditionally called, is the meal following your ceremony and if you are searching for something unique, different, tranquil and romantic, then look no further. Our stunning location in rural Surrey offers the perfect venue for your wedding day.
From an intimate dinner to a vast celebration for a few hundred, Hurtwood Park can help you create a unique and memorable event. Our experienced and well-connected events team can take your ideas and, with efficiency and creativity, turn them into a reality.
Hurtwood Park is an outstanding venue for corporate hospitality. We offer a wide range of events, activities and options for entertaining guests. From polo days to team building, conferences to balls & parties, we have a solution for every occasion.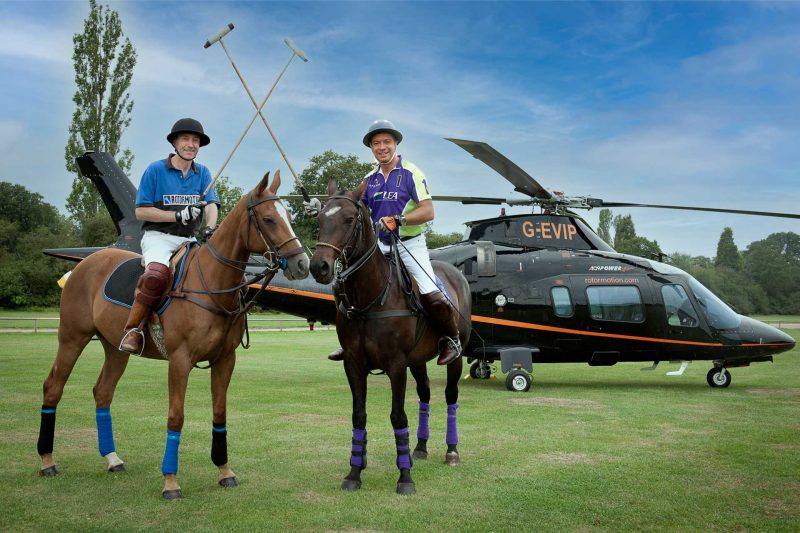 A unique venue for weddings, parties & corporate hospitality
The Clubhouse at Hurtwood Park
With its unique situation at the foot of the Surrey hills, Hurtwood Park Polo Club is the perfect venue for special functions with stunning views, flexible accommodation and exceptional catering. Contact us today to discuss your wedding, party or corporate hospitality event.