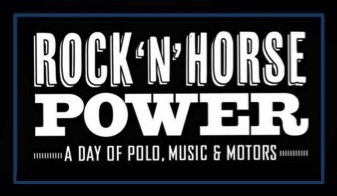 Rock 'n' Horsepower – now in its third year – is Prostate Cancer UK's flagship music event, put on by Kenney Jones and his wife Jayne to raise much needed funds and awareness for the disease. Prostate cancer kills over 10,000 men in the UK every year and over 42,000 are diagnosed, making it the most common cancer in men.
The day will once again offer the traditional properties of polo with the added benefit of a high array of high performance super cars on display.
Prostate Cancer UK is the leading UK charity supporting men with prostate cancer and prostate disease.
Prostate cancer kills over 10,000 men every year in the UK and each year almost as many men are diagnosed with prostate cancer as women are diagnosed with breast cancer. They have reached a tipping point where they can dramatically reduce the number of men dying from prostate cancer within the next ten years. To turn this ambition into a reality will take focus and a determination to succeed. Be a part of winning the fight against prostate cancer!
TICKETS:
Adult General Admission £40 +booking fee
Child General Admission (8yrs-15yrs)  £20 +booking fee
Under 8's go free (no tickets required)
Classic Car (for 2 people including the driver) £40 – Booking forms below
Premier Parking (for up to 10 guests) £600 –

SOLD OUT

Return Bus Ticket from Guildford Station (Timings TBC) £18 +booking fee
VIP £175
Premier Parking (10 guests): £600 SOLD OUT
Make the most of your day out by ensuring you have the best seats in the house with our Premier Parking & Pitch‐Side Viewing package. Why not invite a up to 10 friends to share your day out. Premier Parking includes entry to the grounds for all cars. This fantastic package includes a pitch‐side viewing area, space for 3x3m gazebo & 2 car parking spots. All other cars will park in the public parking area. Also included are 10 premier badges for you and your guests, easy directions and a site map, 10 all day entrance tickets and a complimentary programme for the day. Space is limited and we operate on a first come first served basis, so don't delay in securing your Premier Parking package today!
Enhance the whole experience of Polo by being up close and personal with the horses where your connection to Polo will be immediate and your experience unforgettable.
VVIP Ticket: £175
Make new friends and contacts with guests from other groups over chilled champagne and canapés during the reception. Then retire to the privacy of the VVIP marquee designed by Designers Guild. Under the watchful eye of the event staff relax while your dedicated team of waiting staff ensure the stylish delivery of a sumptuous lunch,  fine  wine and of course a quintessentially  English afternoon tea. For more information on VVIP tickets or to book please contact Casey Jones on 01483 272 828 ext 3. or email caseyjones@hurtwoodparkpolo.com
TO DOWNLOAD THE CLASSIC CAR AND PREMIER PARKING BOOKING FORM CLICK HERE
To book Classic Car entrance or Premier Parking please download and fill in the forms and send them to Hurtwood Park Polo Club, Horsham Lane, Ewhurst, Surrey, GU6 7SW or email them to caseyjones@hurtwoodparkpolo.com
Please note there is plenty of parking on site and there is no extra cost for this.
Those requiring disabled parking please contact the events office as limited spaces available.
Please arrange to arrive in plenty of time for concert and to enjoy the day's activities. Feel free to delay your departure to allow for traffic egress. We have a lot of cars to vacate the property and it saves tempers if everyone doesn't try and leave at once.
TIMINGS:
12pm – Gates Open
3pm – Polo Match
4pm – Prize Giving
4.45pm – Concert
10pm – Carraiges
Food and Drink
There are a variety of catering units at the event selling both hot and cold food and drinks. There are bars selling a wide range of beers, wine, spirits and soft drinks. There will be a good mix of catering including vegetarian options.
Food can be brought into our Premier Parking designated areas and car park areas only (which will be clearly marked).
No glass is permitted and therefore whatever drink you bring cannot be in glass containers. Please note that there are bars at the event with a wide range of drinks for sale.
For safety reasons and to ensure the comfort of those attending the event the management reserves the right to reduce the overall footprint of your chosen picnic or seating area. All rubbish must be taken home.
Any glass items will be confiscated on entry. Barbecues are not permitted and neither is any type of camping stove. There is plenty of catering at the event with a good selection of hot and cold food.
Please note there is no dress code.
LINE UP:
Kenney Jones & The Jones Gang
Boomtown Rats
Paul Young and Los Pacaminos
Mike Rutherford
Cregan and Co
John Lodge
Noah Francis Johnson
Daphne Guinness
HOUSE BAND:
Jim Cregan
John Thirkell
Neil Sidwell
Mick Donnelly
Josh Phillips
Johnson Jay
Geoff Dunn
Ben Mills
Pat Davey
Sam Tanner
Rock Chicks – Susie Webb and Zoe Nicholas
Mick Brown will be our MC for the day.
+ more to be announced soon…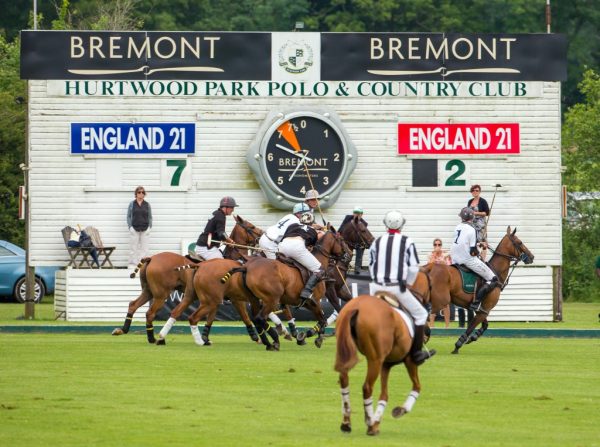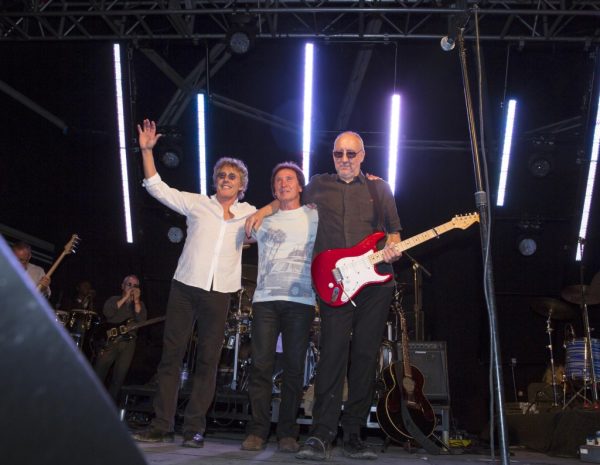 For further information or if you have any questions please contact Hurtwood Park Polo Club on: 01483 272 828 or email events@hurtwoodparkpolo.com