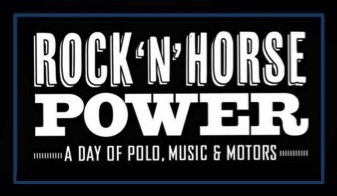 Stellar line up for Prostate Cancer UK Charity Gig
Rod Stewart, Ronnie Wood, Kenney Jones set to join the line-up at a Prostate Cancer UK charity Gig
Legendary rock band The Faces will be amongst the artists set to perform at Rock 'n' Horsepower at Hurtwood Park Polo Club in Ewhurst, Surrey on Saturday 5 September 2015 reuniting for a short set in support of Prostate Cancer.
As one of the most respected rock 'n' roll groups of the 1970s, The Faces produced four outstanding albums and a string of singles which will be re-released as a vinyl box set '1970-1975: You Can Make Me Dance, Sing Or Anything…' on 28th August.
Stewart commented; "This year is the 40th anniversary since The Faces parted ways so it's about time we got together for a jam! Being in The Faces back in the day was a whirlwind of madness but my God, it was beyond brilliant. We are pleased to be able to support Prostate Cancer UK. .
Jones said; "This is the third Rock 'n' Horsepower we've put on for Prostate Cancer UK and it's shaping up to be the biggest yet".
"The years of The Faces were some of the best of my life and I'm so proud to have been a part of the band. I'm unbelievably excited to have the opportunity to get up on stage with Rod and Ronnie again. Ronnie Lane and Ian McLagan will be dearly missed but we'll raise a glass to them."
Ronnie added. "Getting back on stage with the lads playing 'Stay with Me' and other favourites will be a blast and will make this a very special night. Being in The Faces was a mad and brilliant time for all of us and although we don't have Ronnie and Mac with us anymore this is our chance to remember them and say "Had Me a Real Good Time"
Mark Bishop, Director of Fundraising at Prostate Cancer UK said;
"What a privilege it is for us as a charity to be benefiting from this moment in rock history. Rock 'n' Horsepower has always been about getting together with your mates and rocking out to great music in the name of prostate cancer and men's health. This gig is set to be something pretty special and we can't wait"
Further artist details to be announced shortly.
Rock 'n' Horsepower – now in its second year – is Prostate Cancer UK's flagship music event, put on by Kenney Jones and his wife Jayne to raise much needed funds and awareness for the disease. Prostate cancer kills over 10,000 men in the UK every year and over 42,000 are diagnosed, making it the most common cancer in men.
The day will once again offer the traditional properties of polo with the added benefit of a high array of high performance super cars on display.
Food and Drink
There are a variety of catering units at the event selling both hot and cold food and drinks. There are bars selling a wide range of beers, wine, spirits and soft drinks. There will be a good mix of catering including vegetarian options.
You may not bring alcoholic drinks to the event. However, you may bring soft drinks but please note that no glass is permitted and therefore whatever drink you bring cannot be in glass containers. Please note that there are bars at the event with a wide range of drinks for sale.
Food can be brought into our Premier Parking designated areas only (which will be clearly marked) and you are not permitted to bring glass items and that includes glass bottles.
For safety reasons and to ensure the comfort of those attending the event the management reserves the right to reduce the overall footprint of your chosen picnic or seating area. All rubbish must be taken home.
Any glass items will be confiscated on entry. Barbecues are not permitted and neither is any type of camping stove. There is plenty of catering at the event with a good selection of hot and cold food.
TIMINGS:
12pm – Gates Open
2.30pm – Polo Match
4.00pm — Prize giving
4.30pm – Concert
9.30pm – Finish
Prostate Cancer UK is the leading UK charity supporting men with prostate cancer and prostate disease.
Prostate cancer kills over 10,000 men every year in the UK and each year almost as many men are diagnosed with prostate cancer as women are diagnosed with breast cancer. But research into prostate cancer is badly underfunded, leaving tests and treatments trailing behind other common cancers. And the quality and availability of treatment and care can vary depending on where men live. Men's health has been low on the agenda for far too long, so it's time for men to band together against the injustices of prostate cancer.
They are building Men United, a growing team across the UK, to get the message out there about one of the UK's biggest man killers, support men affected by it, and raise money to fine more reliable tests and treatments  for the future.
LINE UP:
The Faces – Kenney Jones, Rod Stewart and Ronnie Wood
Steve Harley
Paul Carack
Pat Davey
Midge Ure
Chris Jagger
Leo Green
Noah
Geoff Dunn
Jim Cregan
Jamie Moses
John Thirkell
Josh Phillips
Mick Donnely
Neil Sidwell
Sam Blue
Cross Section
Sam Tanner
Rock Chicks – Zoe Nicholas & Susie Webb
Adult General Admission £75 (until 31st August – early bird special offer) – £95 (after 31st August)
Child General Admission (8yrs-15yrs)  £50
Under 8's go free
For information regarding Disabled Packages please CLICK HERE
___________
Gold, Silver and Bronze Premier Parking (for up to 10 guests) from £850-£1000 (available only from the office only).
ALL PACKAGES OUR NOW SOLD OUT
Make the most of your day out by ensuring you have the best seats in the house with our Premier Parking & Pitch‐Side Viewing package.
Why not invite up to 10 friends to share your day out. In safety and comfort, experience the incomparable game of polo located along the edge of the polo field and enjoy being 'up close' to all the thrills, speed and action of the sport of kings. Along with a reserved and dedicated view of the stage, this is the ultimate place from which to view the day's activities in comfort.
This fantastic package includes:
Pitch‐side viewing area
Space for 3x3m gazebo and picnic area with space for one car
Amply managed private car parking will be available to the rear of this entertainment facility for all cars
Entrance tickets to the event
10 premier VIP badges for you and your guests
Easy directions and a site map
Premier Parking includes entry to the grounds for all cars.
Complimentary programme for the day.
This private area offers something very different, but equally spectacular. Space is limited and we operate on a first come first served basis, so don't delay in securing your Premier Parking package today!
These packages are extremely popular so make sure you don't miss out. Call us on 01483 272 828 to find out more or to book now.
_____________
Please note there is plenty of parking on site and there is no extra cost for this.
Those requiring disabled park please contact the events office as limited spaces available.
Please arrange to arrive in plenty of time for concert and to enjoy the day's activities. Feel free to delay your departure to allow for traffic egress. We have a lot of cars to vacate the property and it saves tempers if everyone doesn't try and leave at once.
BUS SERVICE: NOW SOLD OUT
We will be running a bus service from Guildford Station (leaving Guildford at 1.30pm) and returning at 9pm (time to be confirmed). If you would like to book a seat please email events@hurtwoodparkpolo.com with your name and number and we will call you back to book you in. The cost is £10 each way.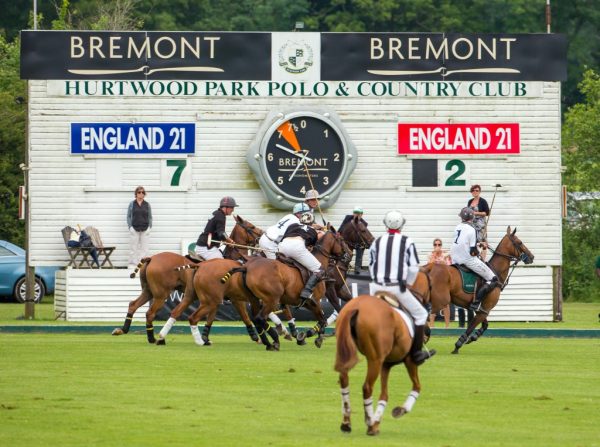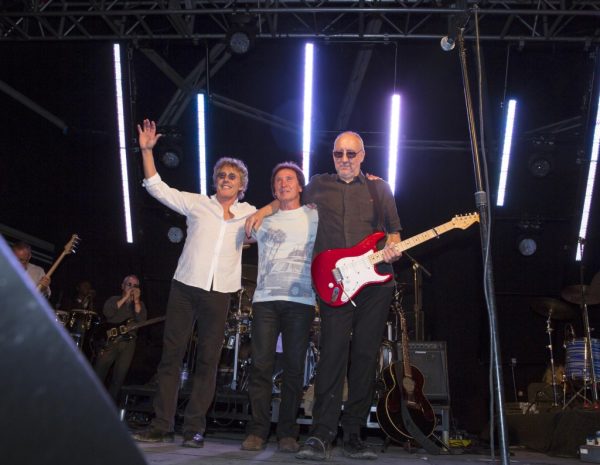 For further information or if you have any questions please contact Hurtwood Park Polo Club on: 01483 272 828 or email events@hurtwoodparkpolo.com